3 Ways Small Businesses Can Build Relationships with Their Customers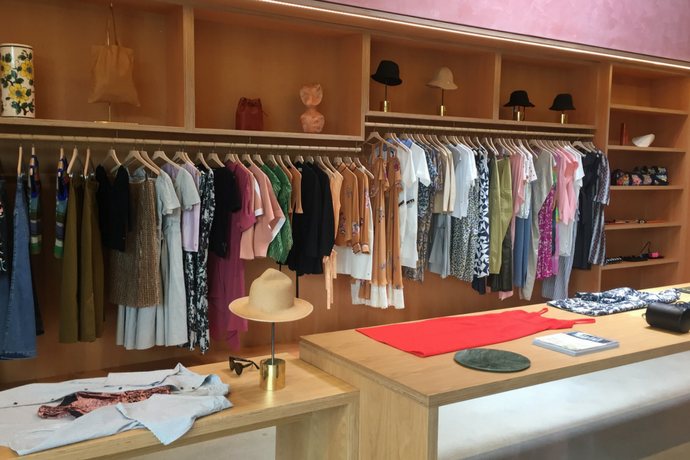 The retail business is tough. Now more than ever, big brands, startups and solo designers are in competition to get sales in this customer-driven, cluttered space.
As a small business, you have the opportunity and advantage, relative to big retailers to connect with people on a more intimate level. When you meet a potential customer or after you have gained a new one, be sure to think of ways to go beyond just a transaction.
Ultimately, the value you provide your customers combined with the way you make them feel through your product and brand experience will help you strengthen relationships and hopefully build ambassadors.
Here are three ways small businesses can build a relationship with their customers:
1. Get Personal
Go beyond just adding an email to your database by taking the time to write a personal note. Whether you take the time to craft a hand written message or type an email, communication between you and your customer can go a long way as a small gesture of humanity in retail doesn't always happen. To make sure you maximize your outreach, don't forget to do a quick Google search or use
Rapportive,
to find out more about your customer.
2. Provide On-Going, Tailored Recommendations
When you get to know your customers, you'll be better equipped to provide them with recommendations. This can be for new products, special events or style advice. One way to learn more about them is to ask customers to fill out a survey. This data can live on your e-commerce or email marketing platform or even on a Google Form. As you develop your marketing calendar, plan when (e.g. holidays, summer or wedding season) you can provide these recommendations.
3. Offer Additional Services
Services can also set you apart from the competition. Some examples include stylist (hey, it's okay if that's you), local delivery or alternations. Opening up your studio for evening appointments for customers that work late may also be another way to provide customers with something special.
---
Emerging designer or resource to share? Please contact us at hello@theemergingdesigner.com. Also, be sure to
sign up for our newsletter
to learn about the latest news, open calls, events and opportunities.