Elena Bobysheva is Looking for a Public Relations Intern in Chicago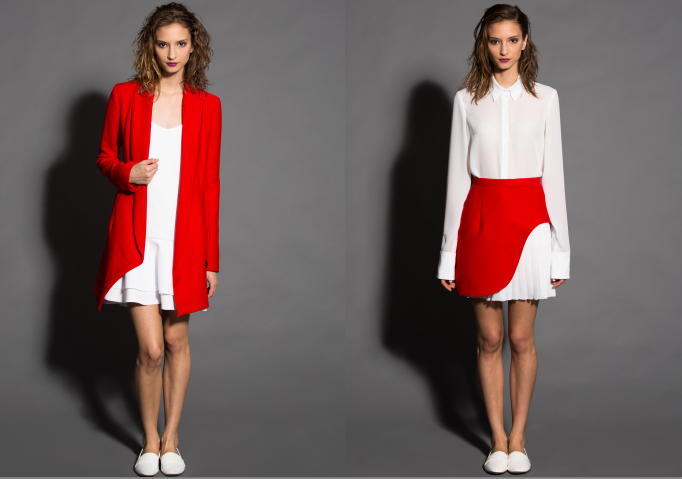 Elena Bobysheva is a Chicago-based womenswear label that launched in 2013. They are committed to creating beautiful, quality garments and committed to building a long-term sustainable and cruelty-free company by running an in-house cut-to-order business to maintain quality and proper dressmaking techniques. They currently seeking an inventive and forward thinking public relations intern to join our growing team in Chicago, IL. This internship opportunity encompasses various aspects of digital and traditional marketing tactics. The individual will have an opportunity to be creative, make a difference in a growing company, and work closely with the designer. We are looking for a motivated self-starter that has the confidence and ability to assist with brand development and successfully form a brand's image within the market.
Responsibilities:
Work a minimum 10 hours per week but time will vary depending on requirements for project completion. If individual out performs expectations, employment opportunity may be discussed in the future.

Draft media materials, including but not limited to, designing communication campaigns, press kits, writing press releases, arranging interviews for the designer, briefing sheets, and pitches, and engaging in strong web and social media content.
Maintenance of media list and press contacts.
Create, pitch, and present a social media strategy marketing plan by engaging our community and growing our presence across all social media channels and our e-commerce site.
Establish and maintain relationships withElena Bobysheva target audience, the media, bloggers, and other opinion leaders.
Create fresh content for our blog through original material in compliance with the company's lifestyle and ethical values.
Pitch editorial campaigns and be able to traffic samples to various photographers and stylists for new collection.
Find events that the brand can participate in, in order to create brand awareness and interact with potential customers directly.
Understand how to successfully position a product to different media and build a foundation of successful relationships in the industry.
Qualifications:
College juniors/seniors/post grads
Currently pursuing a Bachelor's degree in a fashion, marketing, or a public relations related field or have obtained Bachelor's in Public Relations and/or Communications
Highly resourceful and capable of working with little direction
Excellent written and verbal communication and exceptional interpersonal skills
Must be pro-active and possess initiative to create and pitch ideas that compliment and push the brand forward
Have the ability to operate effectively independently and within a team
Collaborative character, results driven with strong time management skills and the ability to manage multiple priorities and work against deadlines
Knowledge of Word, Powerpoint, Graphic Design (Photoshop) is a plus
Knowledge of Social Media platforms including: Facebook, Twitter, Pinterest, Instagram, Tumblr
Fashion and lifestyle blogging skills a plus but not required
How to Apply:
Please send cover letter and resume to careers@elenabobysheva.com. Be sure to include relevant course work/industry experience in resume, link to website or portfolio, and anything else that you think we should know about you.
Shortlisted candidates will be invited for an interview at Elena Bobysheva. The final candidate will be notified shortly after.
Internship deadlines:
January 26th, 2015 for Spring Internship
May 1st, 2015 for Summer Internship
September 7th, 2015 for Fall Internship
Learn more at Elena Bobysheva.