Emerging Designer Spotlight: For Those Who Pray
Neo-Gothic, raw and bold. That's how Avigail Talmor describes For Those Who Pray, her Tel Aviv-based label that grounds itself in contemporary design and focuses on constructing powerful objects into dynamic accessories. Using unorthodox leather techniques combined with a classic artisan approach, her pieces marvel in geometric shapes that yield an organic texture all in the name of enhancing style whether that be layered, a statement or seamlessly fitting into a look.  After graduating with a MFA from the Visual Arts at Utrecht University and receiving a degree in jewelry design, she worked as a multidisciplinary designer, experimenting with materials. Metal was her first foray and her skill set continues to grow. 
Her latest collection, Dark Matter, is what she calls the "anti-bling." With a focus on manipulating leather, it's sleek, black and uses polymer-clay or coated brass on everything from power necklaces, chokers and bracelets. All pieces take a conscious approach as she uses leather odds-and-ends which gives her body of work variety from one to the next. 
My aesthetic language draws elements from various cultural environments while looking for a wider definition of what considered beautiful or appealing.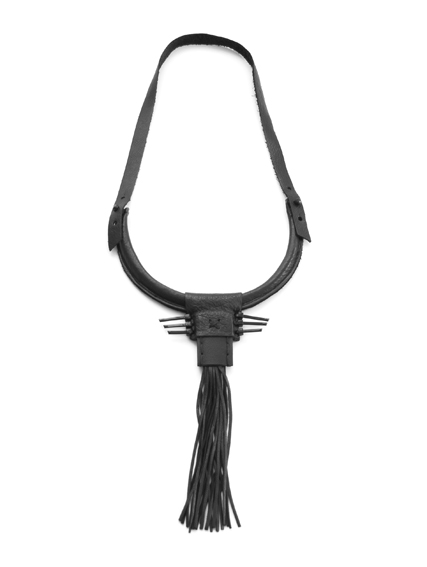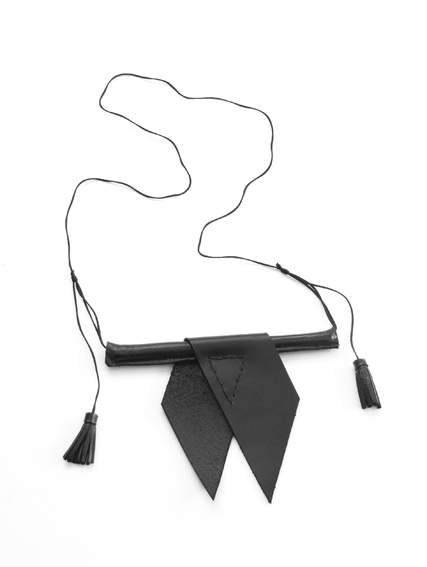 Credits
Concept and post production: Gail & Guy.G.  Photographer: Micheal Topyol  Makeup Artist: Rafit Noy at Mac  Hair Rafit Noy at Morrocon Oil  Stylist: Avigail Talmor  
Learn more at For Those Who Pray.
Emerging designer or have a resource to share? Please feel free to contact us at hello@theemergingdesigner.com.