Emerging Designer Spotlight: Jacob Birge Vision
Clothing for the discerning, ultramodern woman with an intelligent, chic sensibility. That's the vision of Jacob Birge, a UK-based emerging designer label that is grounded in technology through his use of materials and construction.
His journey has allowed him to create a multi-disciplined brand that also includes sound design, visual installation and short films. As a chemistry major, he focused on math and science and in his final year, won a design competition that gave him the opportunity to study fashion at TEKO in Denmark. His graduate collection was called Symmetric Strategy where he created 6 mathematical equations that were put into a music software to create midi notes which generated silhouettes for the collection and his album.
During his last year, he participated in a business program developed by the Cultural Enterprise Office called Starter for 6 where he received funding to launch his brand.
For fall/winter, his collection is bold. From strong outerwear silhouettes to dresses, each piece is something interesting for the eye. Made up of a sharp shade of red, electric blue and black, his fabric choices include everything from neoprene, carbon fiber, knitted mesh, nylon and lightweight organza and chiffon mixed with leather to contrast between both the hard and soft.
A popular silhouette for the season is the oversized raglan sleeve coat trimmed with leather that can easily be paired with loose trousers or any of his skirts; the flared, knitted mesh mini and pencil all work. The collection also includes accessories such as bracelets, necklaces and sleeks visors, all helping to show his clear point-0f-view and confirms the label's forward thinking stature.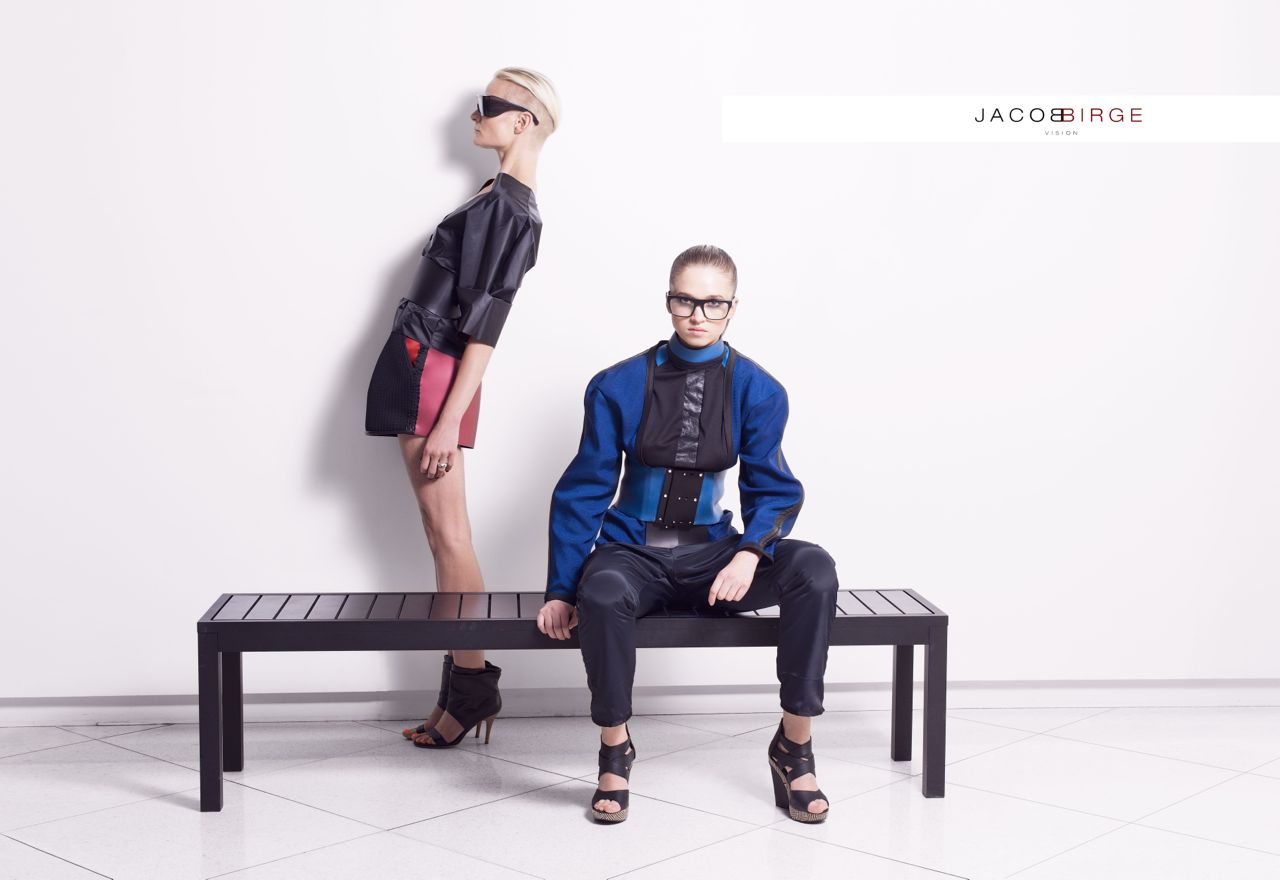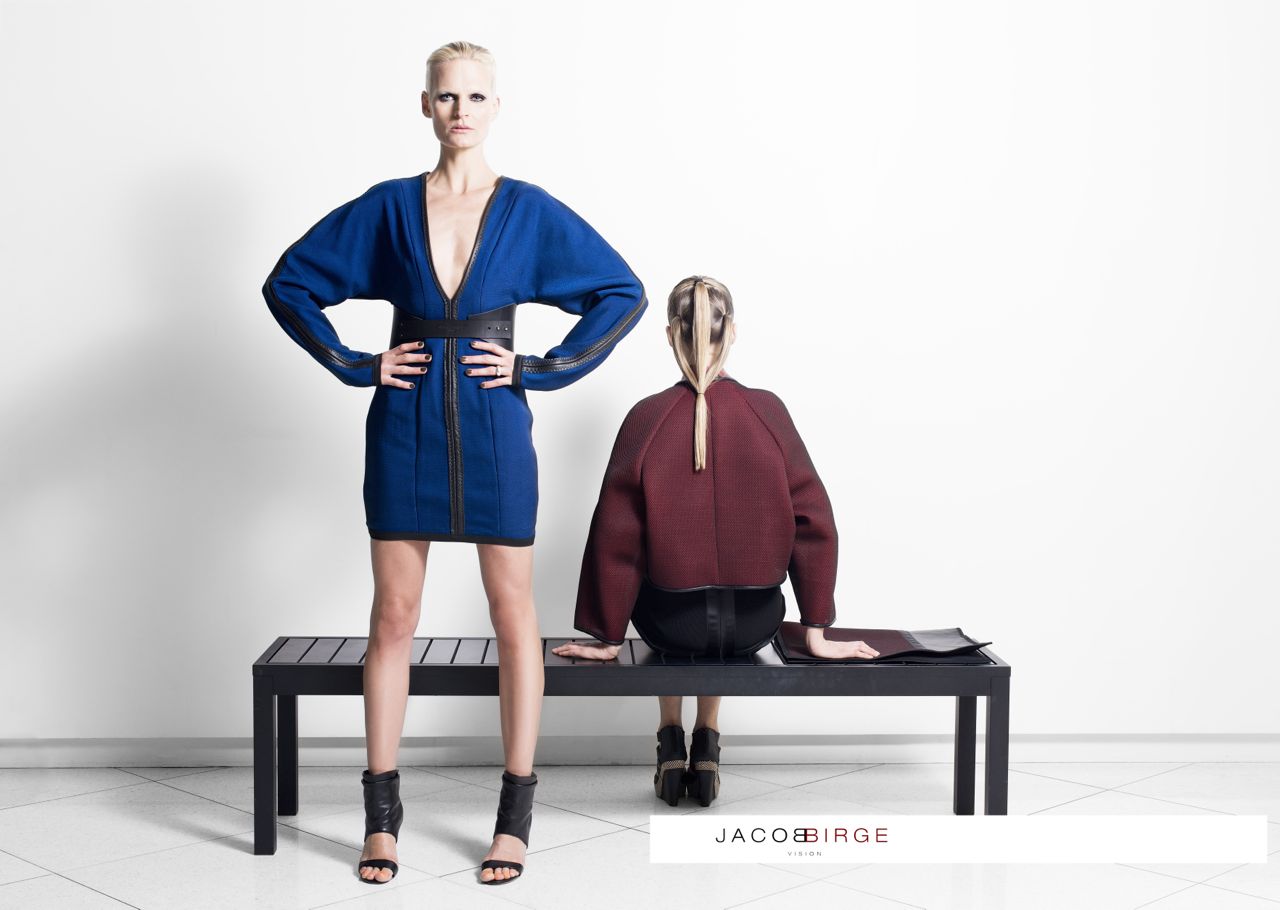 Learn more about this emerging designer label at Jacob Birge Vision.
Emerging Designer or have a resource to share? Please feel free to contact us at hello@theemergingdesigner.com.
You may also like: