Event Recap: How to Make It: Building Your Personal Brand Hosted by UncommonGoods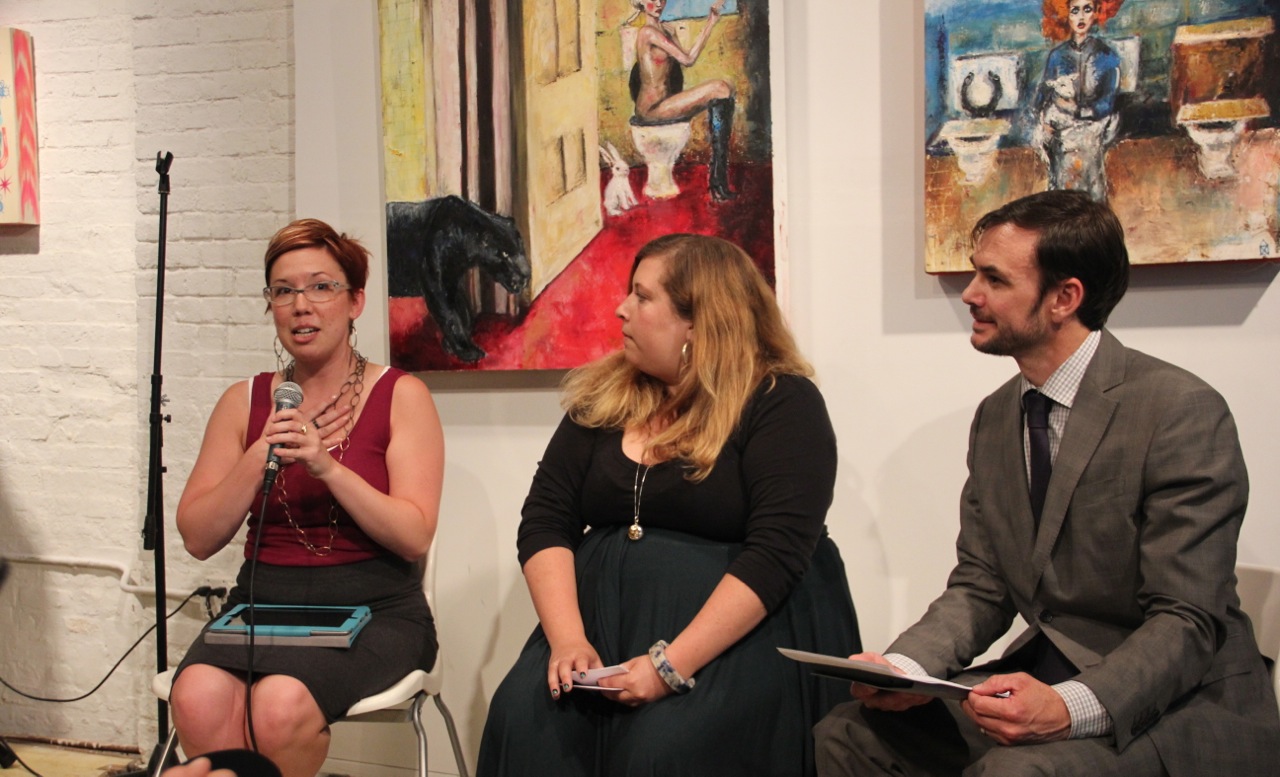 UncommonGoods, the online retailer known for unique design-driven products recently launched their How to Make It series as fresh way to engage and support local designers. Their most recent Meetup on building your personal brand at Rabbithole Studios in Brooklyn brought out a range of entrepreneurs ready to learn how they can elevate their business. The event was moderated by Thomas Epting of UncommonGoods and guest speakers Tara Gentile of Scoutie Girl and Laura Ann Young of Areaware offered the group valuable insight from their own experiences. Here are 9 takeaways on how to build a brand:
1. As you start to brand your business, ask yourself how do you want to be remembered. Tara Gentile, writer and Official Ambassador of the You Economy told the group that she wants to be known as the "Funky Professor" and everything she does (website, look, etc...) communicates that.
2. You must find your brand voice and stand for something. Designers must market themselves as a package and not a one hit wonder.
3.  Storytelling is a powerful way to engage your customers. You should be able to tell your story in a concise way everywhere possible. This includes a pitch offline to a buyer or a customer and on your website and social media platforms.
4. Remember that branding is not just about the visuals. It also includes the tone and feel of your business. When you talk to your target, be consistent and think about the voice and spirit of your content. Ultimately, you want your audience to engage and share your experience and of course, be proud to be associated with you.
5. Research your clients and know your audience so you can become effective in business. Be sure to tap into free resources like Google and Facebook analytics and don't forget to spend some time on the website of the retailer you are pitching.
6. Thomas Epstein mentioned, "innovation is never a straight line." Test concepts, products and imagery to evolve your ideas. Don't be afraid to hold your own focus groups with friends, colleagues or even people at a coffee shop (gift cards as incentives help)!
7. Strong marketing materials must communicate the voice of your brand and include great photography. The small details can't be overlooked and your content should be comprehensive which means you should include your website, Facebook, Twitter name and phone number on all forms of collateral. In the end, you want to make it easy for a buyer to understand your product and connect with you.
8. When you seek out vendors, partner with people that understand your aesthetic, brand image and can help communicate your company in the way that you want it to be perceived. While doing all of this, associate yourself with smart people and businesses that will help you grow.
9. Finally, Laura Ann from Areaware gave the audience a simple, but inspirational closing, "it's important to say special."
Check out all the great products at UncommonGoods  and join their Meetup group to learn more about their How To Make It conversations.
Emerging designer or have a resource to share? Please feel free to contact me at hello@theemergingdesigner.com.
You may also like: