Free Dance & Fashion Symposium at FIT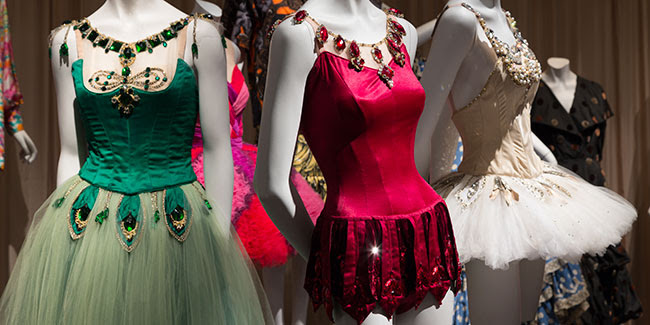 Dance & Fashion, the Museum at FIT's free symposium on October 23rd and 24th will explore the relationship and synergy between the two expressive forms of media. Twenty speakers will discuses a variety of topics such as African American dance, modern dance along with the history of tutus and ballet shoes.
Thursday, October 23
[separator type="thin"]
9-10 am: Check-in and registration
Dr. Joyce F. Brown, president of FIT, welcoming remarks Dr. Valerie Steele, "Dance & Fashion" Wendy Whelan and Narciso Rodriguez, in conversation Marc Happel, "Fashion at the New York City Ballet"
Lynn Garafola, "Beauty and the Ballerina" Dr. Adelheid Rasche, "On Dance Fashion and Fashionable Dances: Remarks on the Berlin Dance Scene During the Weimar Republic" Patricia Mears, "From Sylph to Swan: The Tutu and Fashion" Janet Eilber and Melissa Marra, in conversation: "Martha Graham and Modern Dance"
Friday, October 24
[separator type="thin"]
9-10 am: Check-in and registration
Colleen Hill, "Ballet Shoes: Function, Fashion, and Fetish" Anne Winestein, "Russia's Icons of Dance" Katerina Pantelides, "Dancing in the City: Balletic Body Image in 1940s New York" Dr. Masafumi Monden, "In Praise of Sheer Perfection: Ballet, Clothing, and Japanese Culture"
Ann Ray, "Metamorphosis: From the Dressing Room to the Stage" Emma McClendon and Banu Ogan, in conversation, "Merce Cunningham and Rei Kawakubo's Scenario" Elizabeth Way and LeeAnét Noble, in conversation, "African-American Dance and Fashion in the 20th Century" Dr. Mary E. Davis, "Tangomania 1913" Valeria Solomonoff, tango performance
Dance & Fashion
Seventh Avenue at 27 Street
New York City 10001-5992
Morris W. and Fannie B. Haft Auditorium
Marvin Feldman Center, Second Floor
Learn more at the

Museum & FIT

  for Dance & Fashion.
Emerging designer or have a resource to share? Please feel free to contact us at hello@theemergingdesigner.com.