Learn More About the NYC Fashion Production Fund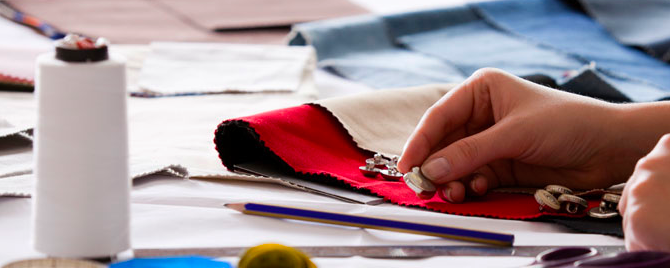 The NYC Fashion Production Fund began in the spring of 2014 and has already helped emerging designers secure production funding. With New York Fashion Week here and market underway, we were able to talk with JoBeth Tananbaum, administrator of the fund to learn more about the program and help designers understand the application process.
Here's what we learned:
What is the NYC Fashion Production Fund?
The NYC Fashion Production Fund was established to help emerging designers based in and producing goods here in New York City.
Who is eligible?
Eligible designers must conceive and produce their goods here within the five boroughs of NYC. In addition, he or she must have manufactured and delivered a minimum of three seasons.
How big are the loans?
The loan amount ranges from $50,000-$300,000. This number represents the cost of producing goods, not the total amount of customer purchases orders. For example, wholesale orders of $100,000 operating at margins of 50% would mean a NYC Fashion Production Loan of $50,000
When should designers apply and is their a minimum dollar amount in purchase orders designers need?
Designers that fit the criteria of conceiving and producing their goods in New York and who have already delivered 3 seasons, should apply only when they have in-hand confirmed purchases orders. These confirmed orders should add up to a total cost of goods produced no less than $50,000 and no more than $300,000.
What do the loans cover?
The loans are intended to cover raw materials and production costs associated with confirmed purchases orders. This excludes speculative goods, overhead costs, PR, fashion presentations etc.
How do the loans get repaid?
Eligibility for the fund requires that designers demonstrate a source of repayment upon shipment of finished goods to their customers. In other words, as soon as goods are no longer in production, NYCFPF requires repayment. Repayment typically comes in the form of an advance against receivables from a factor. Designers wanting to learn more about factoring can reach out to the fund administrator directly.
What is the fee structure of the loan?
The loans are term loans. This means that interest (9.5% per annum) and a monthly servicing and monitoring fee (0.33%) are charged on the entire size of the loan starting the day the contract is signed until the maturity date, or end date, of the loan. Typically, this is in the range of 3-4 months.
Is the fund limited to apparel designers? 
The fund was conceived as a design intuitive (initiative?) and therefore is open to anyone producing fashion goods in New York.  Accessories, footwear and jewelry designers are welcome and encouraged to apply.
What happens if a designer is not sure if they should apply? 
There is no harm in trying. Any designer that applies and is not accepted can reapply. Any designer that is not sure about applying should reach out directly to the Fund administrator via telephone or email and ask whether or not they are the right fit for the NYCFPF.
The New York Fashion Production Fund website explains more about the program, but anyone interested in learning more can contact JoBeth Tananbaum at administrator@nycfpf.com.
Emerging Designer or have a resource to share? Please feel free to contact us at hello@theemergingdesigner.com.