Emerging Designer Spotlight: Lorna Nixon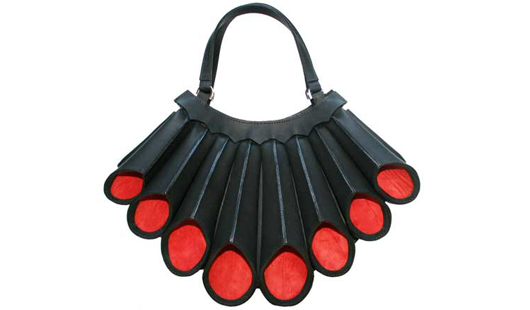 When Lorna Nixon was sketching countless iterations of handbag designs, she remembers watching "Home Alone 2: Lost In New York" and wondered if she would someday cross the pond and end up in the Big Apple. A junior at the London College of Fashion, she was a finalist in the 2009 Independent Handbag Designer Awards, a design competition for emerging talent. As part of the process, she had to produce the sketch she submitted. A remarkable challenge ahead, she had to meticulously place 1,600 Swarovski crystals on her bag in just a few weeks. Her determination and breakthrough handbag won her the award for The Best Use of Swarovski Elements and became the catalyst for her future in design. Having a penchant for working with crystals, her jewelry was also chosen for the Limited 100 collection with ASOS.com and her winning bag sold out at Swarovski stores worldwide, solidifying her place as an emerging designer.
As fate would have it, her "Home Alone" moment became a reality when she was offered a job in New York at Isabella Fiore upon graduation where she began designing and learning the business of fashion. Now at Foley + Corina, she continues to design contemporary handbags and acquire more knowledge in the industry.
Balancing her full-time work, she has managed to take her competition accolades to market with 3 stand alone pieces that have their own edge. The Raveneli, a unique silhouette made with dynamic cascading cones stands out in red, but is also available in a variety of colorful suede and metallic fabrics, while the Azari backpack, made for life-long durability is constructed with over 50 pattern pieces to create clever compartments and strong, functional zipper detailing. Consistent throughout is her detail-oriented craftsmanship and selection of quality skins and materials that are used to make all of her bags in New York's Garment District.
Looking ahead, Lorna plans to enhance her designs and develop pieces within each collection while living the New York dream, and without a doubt, keeping London close to her heart.
Learn more about this emerging designer at Lorna Nixon and buy her bags at Red and the Swarovski store in SoHo, New York.
[portfolio_slideshow]
Emerging designer or have a resource to share? Feel free to contact me at hello@theemergingdesigner.com
You may also like: