Open Call: Lividini & Co and the Accessories Council Launch Emerging Designers Competition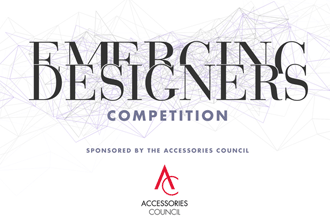 Lividini & Co, a New York-based brand engagement company and The Accessories Council want to cultivate the future of fashion and that's why they've partnered to launch the Emerging Designers Competition. Karen Giberson, President of the The Accessories Council said "Today's business climate makes it so challenging for young designers to get their businesses off the ground, and the mission of the Accessories Council is centered around supporting designers, so we are thrilled to announce this program and our partnership with Lividini & Co. The Emerging Designers Competition will provide exclusive access to invaluable industry resources, while showcasing new faces within the industry."
A panel of judges, including Lividini & Co. executives, the Accessories Council Board and its' members, will select up to five finalists. One winner will be announced on Monday, November 3rd at the Ace Awards and receive a full year of mentoring and full-service strategy and communications support from L&Co., the Accessories Council and other industry partners that are committed to fostering young talent.
Application requirements
Open to accessories designers who have been in business for less than three years
Must submit a portfolio with may include look books, product information, wholesale distribution and a marketing plan
Must be available for interviews in New York in the month of October
The business is primarily based in the United States
Must be willing to promote involvement on social media
Apply to the open call at the Emerging Designers Competition by October 8, 2014.
Learn more about Lividini & Co and The Accessories Council.
Emerging Designer or have a resource to share? Please feel free to contact us at hello@theemergingdesigner.com.