Product of the Week: Le Capri Handbag by Dareen Hakim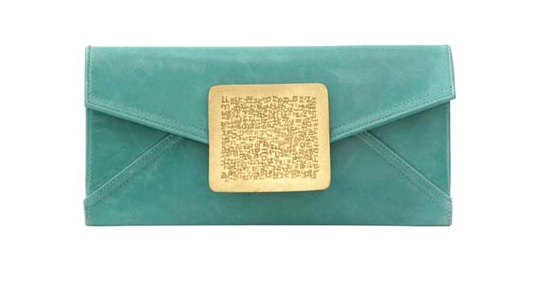 New York-based emerging designer Dareen Hakim has found a way to make a rich, colorful statement with her handbag line. The Le Capri clutch in cyan exudes a simple touch of graciousness and is made recognizable by a rustic brass plaque, one of her signatures that is hand-crafted by artisans in Beirut, her hometown. Available in a rainbow of colors at $265, this is one piece that delivers a soft sophisticated punch.
Check out the entire collection at Dareen Hakim.
Emerging designer or have a resource to share? Please feel free to contact me at hello@theemergingdesigner.com.
You may also like: