Retail 101: A Q&A with Teich in the West Village, NY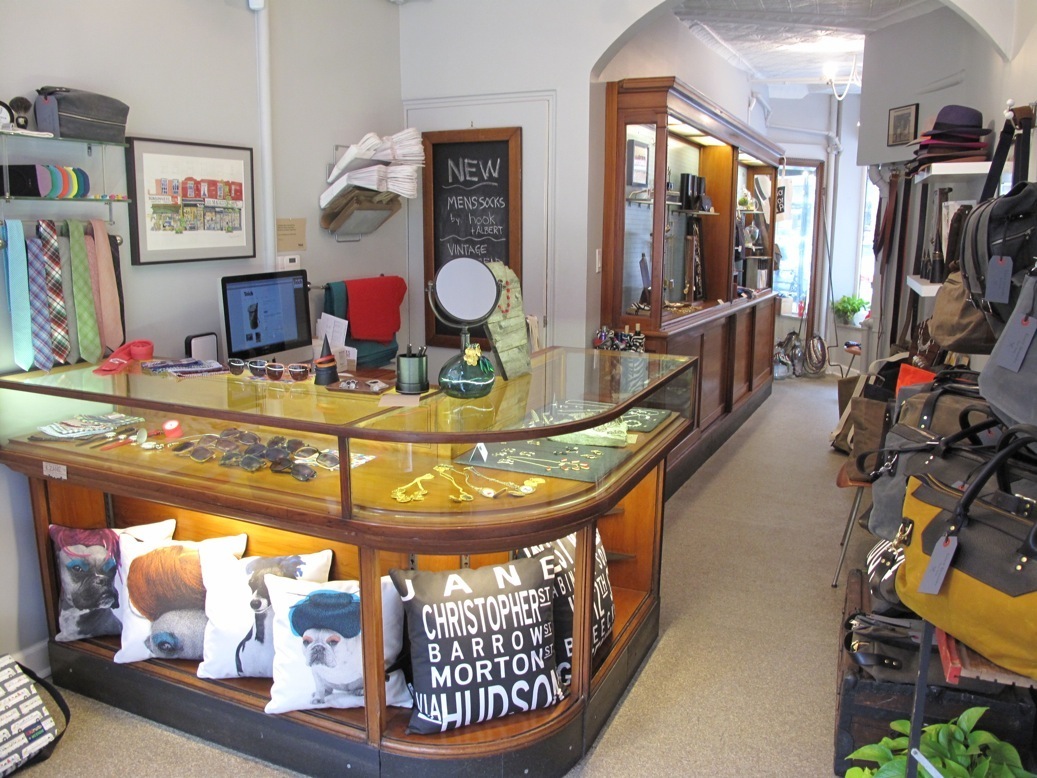 If your looking for today's modern version of a general store, then Teich in the West Village is your answer. With a focus on New York and US-based designers, you'll find jewelry, accessories for both men, women and baby along with accents for the home. Their stock of fresh talent keeps it a hot spot in the neighborhood and with an eclectic mom and pop personality, the shop is just plain cool.
The Emerging Designer had a chance to talk with Teich to see how a designer can best work with them.
What's the best way for a designer to reach you?
Email is always best. This way we can look at your line when we have time to concentrate. If you call the shop, chances are you are interrupting us working with a customer. And dropping by unannounced drives me bonkers. You wouldn't show up to someone's office without a meeting set up, so extend the same courtesy to shop owners. With independent boutiques like ours, you can just send an email to the main address that's on the store's website. I can almost guarantee the right person will read it.
How can a designer to build a relationship with a store?
It's always nice to offer to put some things on consignment to start. This way the shop can try your line out without risk. Once they see your stuff sells, they'll likely place an order. If consignment won't work for you, offer to swap things out if they don't sell. Items get stale when sitting out too long and sometimes new pieces breathe life into a line.
What should they send you?
The ideal design submission is a brief email introducing yourself (elevator pitch!) with line sheets and/or a lookbook attached. It's important that I have all the info I need to make a quick assessment if the line is a good fit for our store. This includes prices, materials used, turn around time, minimums, etc... If I like what I see, chance are I'll set up a meeting to see the line in person. In some cases this isn't possible, so I'll take a risk and place a small starting order.
How important are pictures?
Very! I can't tell you how many times I get these grainy tiny pictures. I need to be able to see what the stuff looks like! I don't care if it was shot on your kitchen table, I just want a clear picture.
What kind of information should they be prepared with when doing business with you?
The most important is that designers email me an itemized invoice or PO in advance of shipping their items. A lot of designers don't do this (they include it in the box). The reason is that I have to enter every single product in our POS system. It's very time consuming and I only get a few hours a week to devote to this. When the shipment arrives I want whoever is working to be able to put it right out on the shop floor. If it isn't entered in our POS system ahead of time, this holds us up.
How important are trunk shows?
Trunk shows are great because it allows you to bring your entire line into a shop for a day. You and the shop can see what pieces customers respond to and it's a nice way for everyone to get a sales boost.
Any common blunders you see from designers?
Often times designers send me an email saying how great my store is and how perfect their items would fit in. Usually its pretty clear they've never been here. For example, we don't sell clothing and I get this from clothing designers all the time. Do your research and make sure your line is appropriate. If you can't go in person, the store's website should give you a good idea. And no need to throw in phony compliments. This is business. If I like your line and think it will sell, that's all I care about.
How do you purchase your inventory?
We buy on a rolling basis. We are fortunate that because we don't sell clothing we don't have to stick to seasons. Our store is small, so we are constantly changing it up to keep it fresh and exciting. We go to trade shows and check out craft fairs and designer markets. A lot of the designers we carry aren't big enough to exhibit in trade shows so we make sure go to independent designer markets whenever we can.
You are big on collaborations. What's in store right now?
I love doing collaborations with designers because it allows us to have something unique and limited edition. Currently in-store collaborations are terrariums by Pink Serissa, jewelry by Tillydoro, and pillows by Uptown Artworks. In the coming weeks we'll have handmade sandals by Kika NY, backpacks by Skinny Vinny, and cuff bracelets by Arms and Armory.
Do you look for exclusivity or designers that can do something unique? Especially with flash sales giving designers and customers exposure.
We don't necessarily look for that. It's usually a nice development that occurs once we've established a relationship with a designer and know our customers like their work. As for flash sales, I will say that it has happened several times that an item we sell is on a flash sale and customers have brought it to our attention. It doesn't look good for us (usually the flash sale price is significantly lower than retail) so my advice to designers is let your retailers know if you are doing this so they can be prepared. Or just offer something unique to the flash sale so there isn't overlap.
[portfolio_slideshow]
Teich 22 8th Ave New York, NY 10014 212.537.6630
Emerging designer or have a resource to share? Please feel free to contact me at hello@theemergingdesigner.com
You may also like: