Sales Strategies for Emerging Designers Panel on October 25th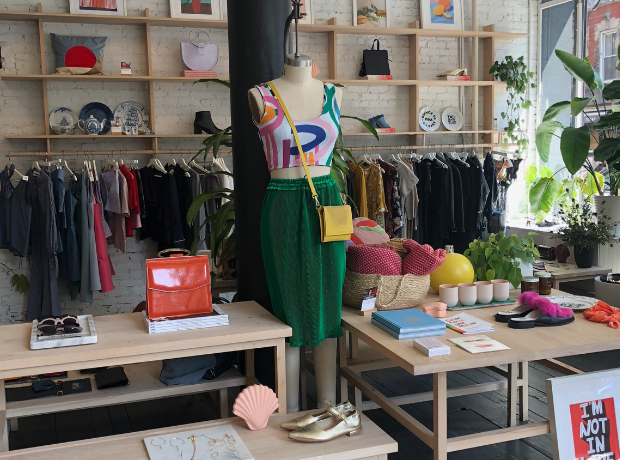 For emerging designers, finding the right sales strategies has become an on-going conversation. Wholesale poses challenges for several reasons, but it also provides credibility and brand awareness. Going direct-to-customer through pop-up shops, private events and even Instagram sales are being used to breakthrough, but also require resources, a marketing budget and content creation. Many designers are left asking what will work for my business and how can I thrive.
Our conversation will allow the audience to learn from designers that are navigating their own path by trying new sales methods for retail success. We'll also open it up to the audience to ask plenty of questions in the spirit of knowledge share and conversation.
Attendees will walk away with a better understand on:
Different ways brands are trying to sell and gain awareness
Pros and cons of various sales strategies
How to determine what's right for you
Designer insights and learnings
Social selling and resources
Q&A and information share
Speakers include
Special thanks
This event is sponsored by Fashion Institute of Technology home to FIT Design Entrepreneurs, their mini-MBA program for emerging brands that is now accepting applications for their 2019 class which provides designers with free education, mentorship and community along with the opportunity to win $150,000 in cash prizes. Alumni include all panelists.
Event Details
6:30pm-7:00pm: Networking and Arrivals 7:00pm - 8:00pm: Panel + Q&A 8:00pm - 8:30pm : Networking
Learn more and get tickets to the sales event.