Week In Review: Leopard Prints for Fall, 10 Tips for Pinterest Video Pins, The Met Red Carpet Gala Will Be Live Streamed and the History of Uniqlo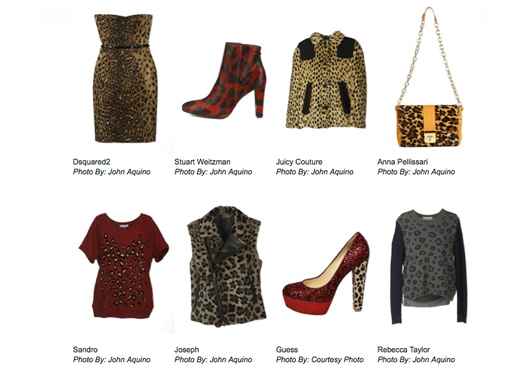 1. What's big for fall? A family of leopard prints that will be shown on everything from accessories to apparel. (via Women's Wear Daily)
2. Uniqlo, the company known for quality basics is popping up with new stores all over the world. Learn the history of the company, interesting consumer insight and their plans for the future (The Wall Street Journal)
3. Mark your calendars because on May 7, the Metropolitan Museum of Art's Costume Institute Benefit arrivals will be livestreamed for the first time.
4. Did you know that you can pin video content to Pinterest? Here are 10 tips for strategic video pins.  (via Mashable)
5. Here's a glimpse into the "Elsa Schiaparelli and Miuccia Prada: Impossible Conversations" exhibit that opens on May 10 (via The Walls Street Journal)
Emerging designer or have a resource to share? Feel free to contact me at hello@theemergingdesigner.com.
You may also like: